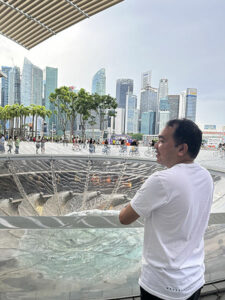 Luis Reginaldo Medilo is the founder and editor-in-chief of Tech Pilipinas. A tech-savvy geek, Luis started using computers in the 1990s and discovered the Internet in 1999. He is deeply passionate about technology, particularly computers and the Internet. His mission is to help people navigate the increasingly complex world of technology and solve their tech-related problems.
Luis started Tech Pilipinas in late 2017 as a hobby blog sharing the latest tech news, but soon realized that he can reach a wider audience by writing how-to guides and tutorials on topics such as the Internet, gadgets, software, gaming, telecoms, fintech, and more. His most popular articles are those dealing with online government transactions such as SSS registration, SSS loan condonation, PhilHealth contributions, and Pag-IBIG registration.
He loves to travel and has been to six countries (and counting). He hopes to start a travel blog when he has the time and motivation. When not staring at the computer screen or visiting tourist spots, he sings the karaoke or plays Call of Duty Mobile. He's also a die-hard fan of Manchester United and wishes to visit Old Trafford someday.
Highlights and Achievements
Over a decade of writing experience
Started using the Internet in 1999 at the school library
Started designing websites in 2001 using Microsoft FrontPage
Created dozens of websites for local clients and for personal use
Topped the 2006 Civil Service Professional exam with a 92.70 rating
Took and passed the Department of Science and Technology (DOST) scholarship exam
Won several writing competitions such as the 2005 International Essay Contest for Young People (honorable mention) and the 2006 Carlos P. Garcia Award for Literature
Experience
Before founding Tech Pilipinas, Luis worked as a freelance writer and editor for a few US-based companies. He also moonlighted as a web designer and developer for local businesses, even starting a web design company that eventually folded up.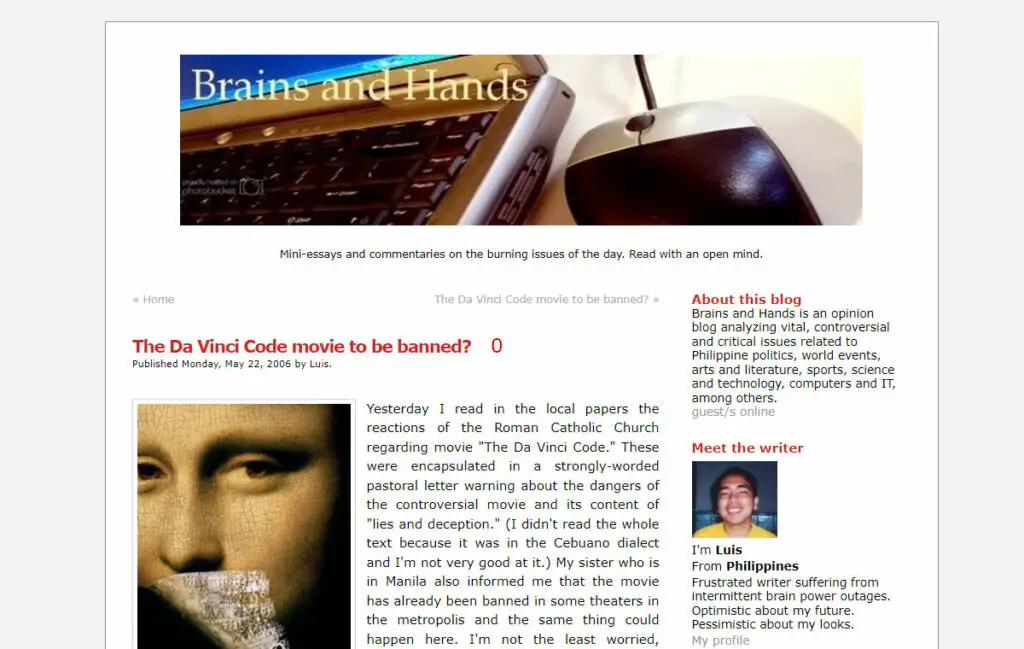 Luis created his first website in 1999 using the defunct Geocities web hosting service. He taught himself HTML and CSS, and also used Microsoft FrontPage to design simple websites that he published for fun and personal enjoyment. Back then, he didn't have Internet access at home, so he visited Internet cafes to learn web design and bring his projects online.
In 2006, Luis started blogging on the Blogger platform. A year later, he started a personal blog using WordPress. He later realized that blogging is his calling so he launched several blogs that eventually failed, until he found success with Tech Pilipinas.
Education and Qualifications
Luis graduated high school from the University of Bohol. While in high school, he joined writing contests including the National Schools Press Conference, where he placed second in English editorial writing. He also took and passed the scholarship examination of the Department of Science and Technology (DOST).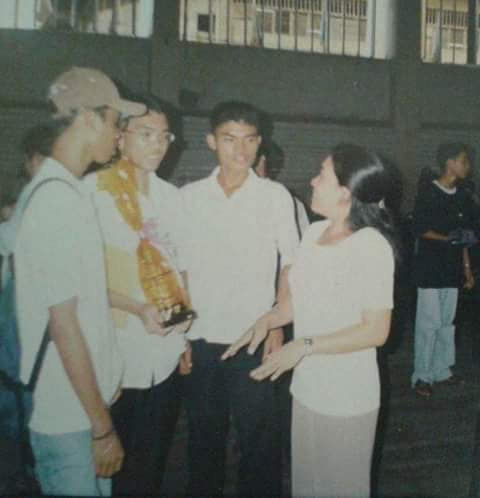 In college, Luis took up computer science before shifting to electronics and communications engineering.
After college, he earned a little income as a freelance writer and editor for a US-based content company called OneSpace (formerly CrowdSource). He also started a small web design agency named Cyberpixel Digital and IT Solutions, which only lasted for two years.
Luis' expertise includes content writing, editing/proofreading, web design, WordPress, search engine optimization (SEO), and digital marketing.
Other Websites and Projects
Aside from Tech Pilipinas, Luis also created a few websites and projects for his personal enjoyment and experimentation. These include: