Maybe you need a 2″ x 2″ photo but you don't have the time to go to a photography studio to have it taken. What you can do instead is to make a 2×2 picture in Microsoft Word. After creating the picture in Word, you can then print it or attach it to your documents.
ID photos are often required when applying for jobs, getting a passport, opening a bank account, and other transactions. You can go the traditional route and visit a photo studio to have your ID picture taken. In fact, it's highly recommended to have a photography studio take your ID picture, as it ensures that your photo is done in a professional manner.
The alternative, if you don't have the time and motivation to visit a photography studio, is to make the ID photo yourself. You can take a picture on your smartphone or digital camera, and then edit it on your computer to make it look like a real ID photo.
Turning your selfie picture into a high-quality ID photo can be quite challenging, but with the right tools and skills, anyone can do it. In this article, we'll teach you how to make a 2×2 picture in Microsoft Word, which you can then print and attach it to your official documents.
What is the 2×2 Picture Size?
These are the exact dimensions of the 2×2 picture:
The 2×2 picture size in inches is 2″ x 2″.
The 2×2 picture size in centimeters (cm) is 5.08 cm x 5.08 cm.
The 2×2 picture size in millimeters (mm) is 50.8 mm x 50.8 mm.
The 2×2 picture size in pixels is 600 x 600 pixels at 300 DPI.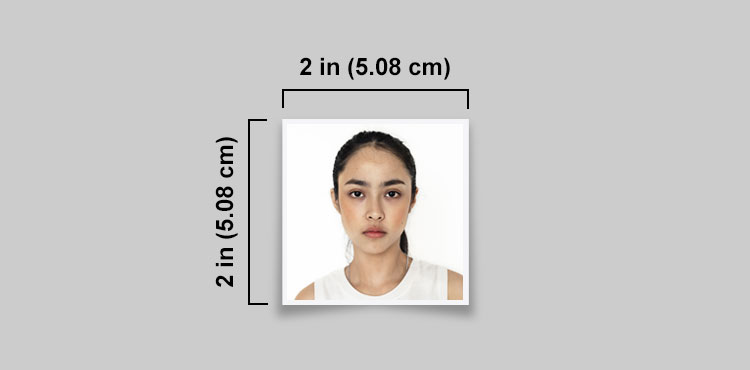 How to Make a 2×2 Picture in Microsoft Word
Although photos are better edited with Adobe Photoshop or any graphics editor software, Microsoft Word can still do a pretty good job.
First, open Microsoft Word and create a new document. Click the Insert tab and then click Pictures.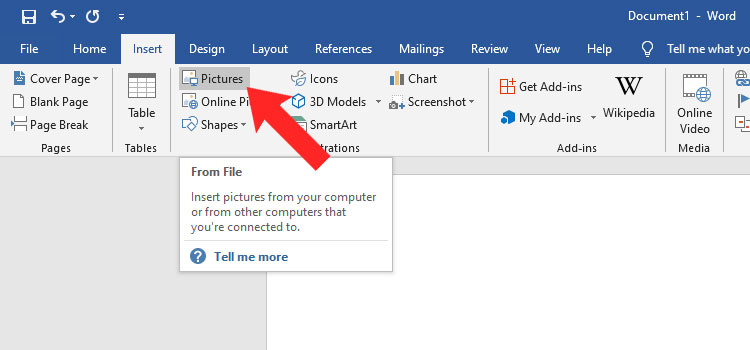 Select the photo that you want to turn into a 2×2 picture. Click the Insert button to insert the picture into your Word document.
You can also copy the picture (Ctrl + C) and paste it into your Word document (Ctrl + V).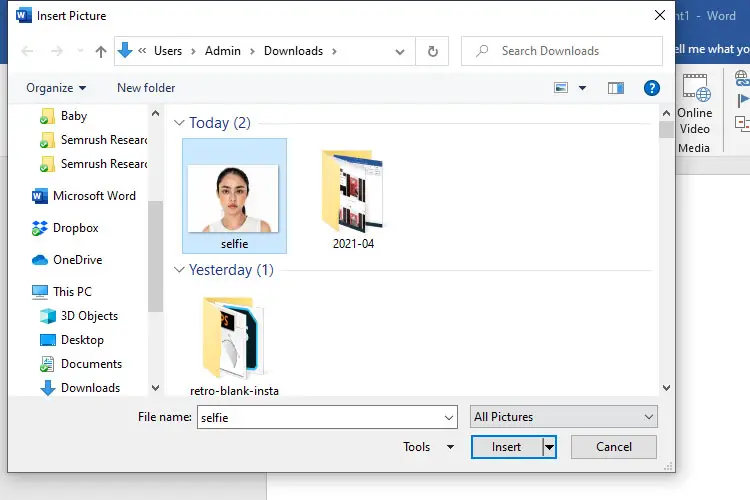 Depending on the size of the photo, it will take some time for the picture to appear in your Word document.
The next step is to click the Crop button under the Format tab. The Format menu contains several image editing options such as cropping, resizing, removing the background, and others. The Format menu can be activated by double-clicking the photo in your document.
After clicking Crop, select Aspect Ratio and then 1:1. This ensures that the edited photo will always have a square shape.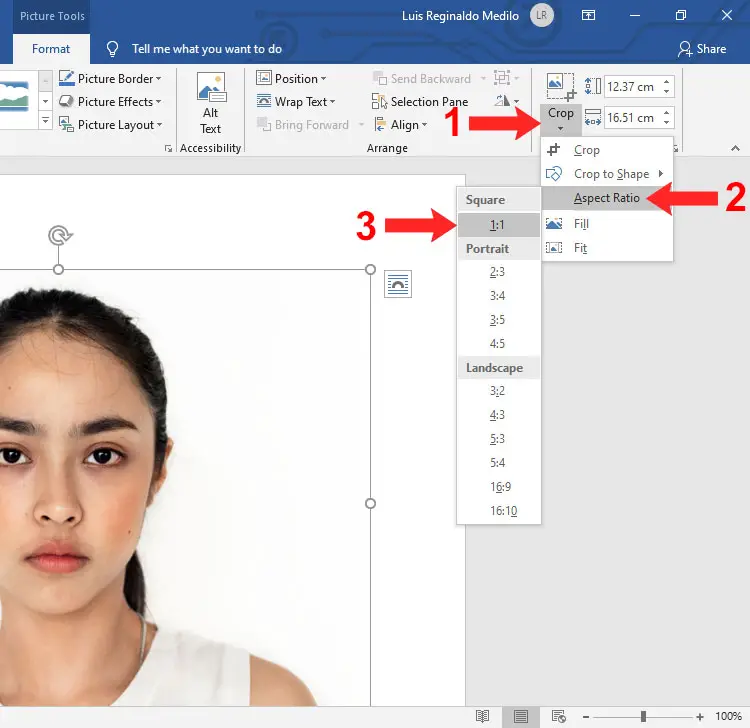 You have now activated the cropping feature. You will notice a square canvas covering the photo. Everything outside the square canvas will be cut out of the photo after cropping.
You can adjust the crop by moving the picture around or by resizing the canvas. You can move the picture around by dragging it with your mouse. To resize the canvas, move the cursor to the black line on the edge of the canvas and then drag it around.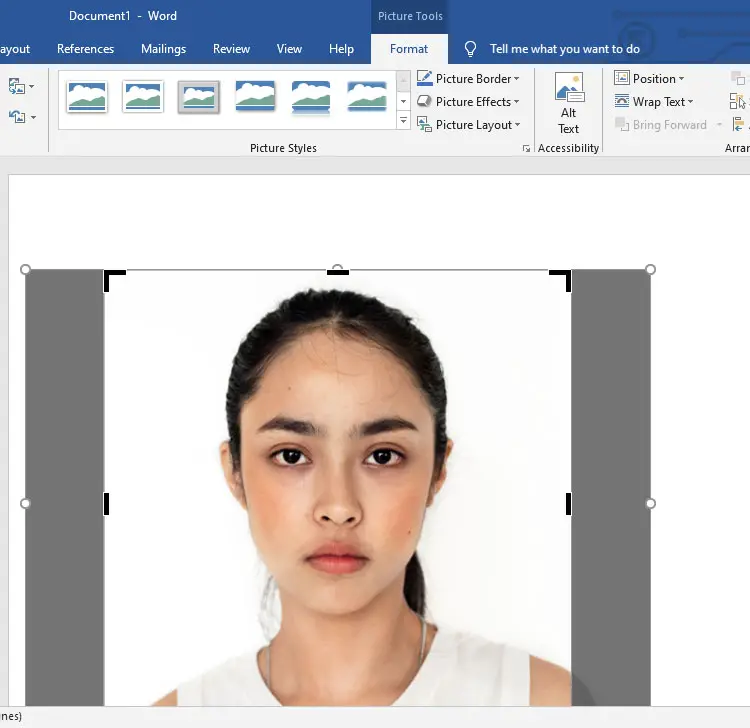 Once you're satisfied with the appearance of the photo, it's time to resize it to the 2×2 picture size.
On the Format menu and right next to the Crop button, you will see the height and width of the picture. Change both sizes to 5.08 cm.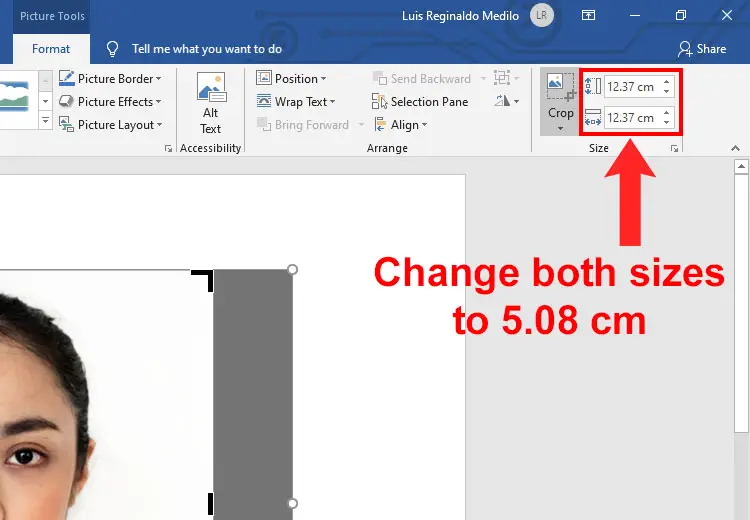 Your photo has now been resized. Complete the cropping by clicking the Crop button once more, or simply click anywhere outside the photo.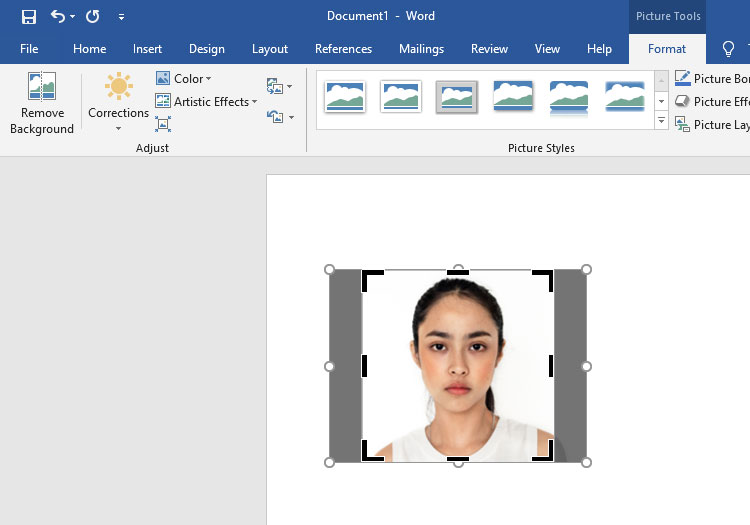 That's it! You have made a 2×2 picture using Microsoft Word. You may save the picture to your computer by right-clicking the photo and selecting Save as Picture. You can also print your new 2×2 picture; just select File > Print or hit Ctrl + P.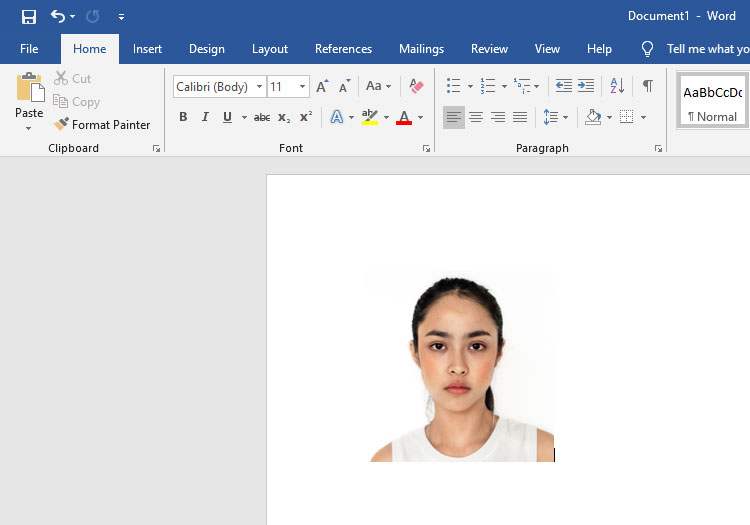 You can also edit the picture further by double-clicking the photo to activate the Format menu. Here are some of the image editing options available in Microsoft Word:
Remove Background
Corrections – Sharpen, soften and adjust brightness or contrast
Color – Set the color saturation and color tone, or recolor the photo
Artistic Effects
Picture Border
Picture Effects – Add shadow, reflection, glow, bevel and soft edges
Don't forget to save your Word document (Ctrl + S) before you close your work.
Final Considerations
Creating an ID photo is so easy that you don't have to be a graphic designer to do it. As long as you know how to use Microsoft Word and follow simple instructions, you can make a 2×2 picture that you can print or use in your documents and job applications.
If you have any questions or clarifications, please feel free to leave a comment below.