Looking for the best K-drama sites where you can watch your favorite Korean drama shows for free? Your search ends here because we've compiled all the free (and paid) K-drama video streaming websites to satisfy your addiction to Korean drama movies and TV shows.
In the early days of the Internet, Filipinos had little choice but to watch K-drama shows – which were usually dubbed in Tagalog – on free television channels such as ABS-CBN, GMA-7 and TV5. Popular "Koreanovelas" such as Lovers in Paris, Stairway to Heaven and Secret Garden dominated the primetime slots and some Korean stars like Lee Min-ho and Hyun Bin became household names in the Philippines.
Since Internet was generally slow and expensive back then, many K-drama fans had to buy or rent CDs and DVDs of their favorite Koreanovelas from video shops or even from the flea market or tiangge. Those with faster Internet connections had the luxury of downloading full movies and "burning" them into blank CDs to share with their friends.
Nowadays, K-drama lovers are spoilt for choice as there are several websites where they can stream their favorite Korean drama TV series on their computers and mobile phones. They don't need to download videos to their computer because most broadband and prepaid Internet plans can effortlessly stream an hour-long episode with little to no buffering. Mobile data is cheap enough to allow a typical K-drama fan to watch a day's worth of movies for less than the cost of a Starbucks coffee.
That said, having so many choices is a good problem to have. So if you can't get enough of Korean drama, we're here to help you choose the best K-drama sites for your specific budget and personal preferences. We'll only bring you K-drama sites that are free and legal so you don't have to waste your time on shady, virus-ridden free movie websites just to get your daily fix of Korean drama.
The Best K-Drama Sites in 2021
These K-drama websites and video streaming services are widely considered legal and safe because they have official licensing agreements with movie and TV producers. They are listed in no particular order.
1. Viu (Free and Premium)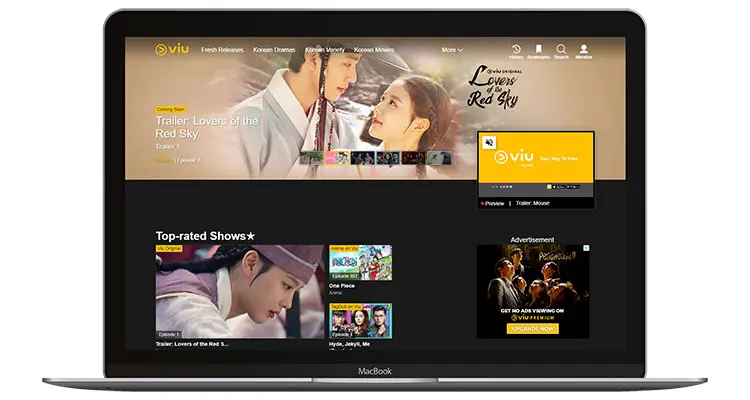 Viu is considered as the premiere video streaming service for Asian movies and TV shows, and for good reason. It offers the hottest and latest Korean drama shows from top content providers, as well as its own original content through "Viu Original" programs. Not only that, Viu content also comes with local language subtitles (including Tagalog) so you will enjoy K-drama just like the Koreans do.
The best thing about Viu is that you can watch everything without paying a single peso. Free users can watch videos with up to 720p HD resolution, which is good enough for most K-drama fans. Of course, if you prefer to watch in crystal-clear Full HD 1080p resolution and without ads, then you can't go wrong with their premium subscription plans starting at ₱49 for the first three months.
2. Netflix (Premium)
Where else can you watch the best K-drama shows than from the king of online streaming itself, Netflix? You might think Netflix is expensive but it's actually not. For as low as ₱149 a month, you will have access to a massive library of Korean drama aside from the usual fare of Hollywood movies and Filipino soap operas. It's cheaper than your cable or satellite TV subscription and you can choose whatever Korean drama show you want to watch.
If your family and friends love K-drama as much as you do, you can subscribe to the Netflix premium plan so that up to four screens or devices can watch at the same time. Netflix accepts payments using credit/debit cards, postpaid mobile plans and virtual wallets like GCash.
3. iflix (Free and Premium)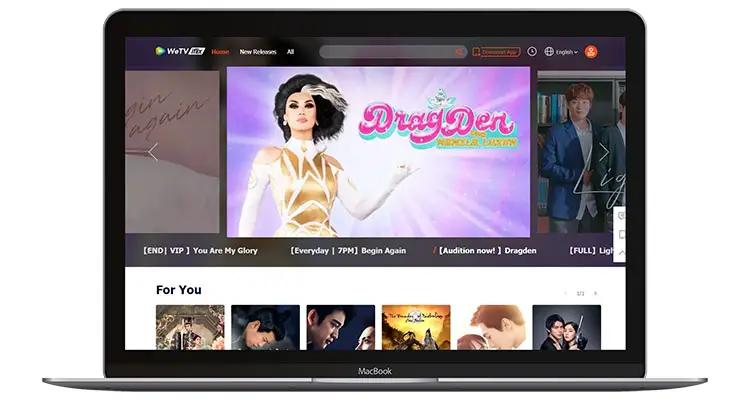 You could say that iflix is the Asian version of Netflix with a strong presence in the Philippines, Indonesia, Malaysia, Myanmar and some countries in the Middle East. Iflix lets you watch popular K-drama shows such as The World of the Married and Weightlifting Fairy, although its library is not as expansive as Viu's or Netflix's.
K-drama fans can watch iflix movies for free but have to endure a few seconds of ads. For an ad-free viewing experience, you can avail of a free 30-day trial of iflix VIP. After your trial ends, you can subscribe to a monthly plan for as low as ₱99.
4. iQIYI (Free and Premium)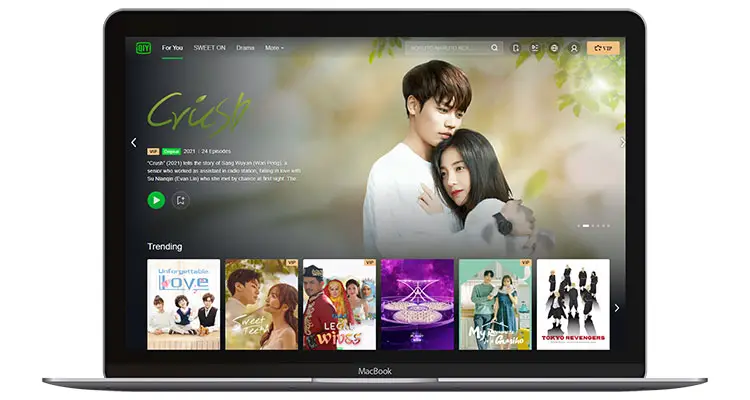 iQIYI is China's answer to Netflix. With hundreds of high-quality and exclusive Asian dramas with subtitles in multiple languages, iQIYI is quickly becoming popular among many K-drama fans in Asia.
What differentiates iQIYI from other online streaming platforms is that it allows you to watch and download videos as a visitor and without signing up for an account. To enjoy additional privileges such as access to exclusive content, 1080p and 4K HD quality videos, Dolby Surround Sound and ad-free viewing, you may upgrade to VIP for ₱99 a month or ₱999 a year.
5. Viki (Free and Premium)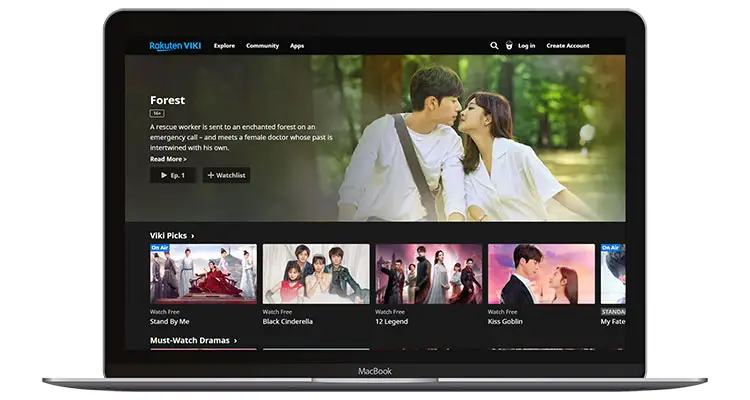 California-based streaming platform Viki specializes in Asian movies and TV shows. Viki has a growing collection of Korean, Japanese and Chinese shows in various genres such as drama, action, horror, romance, sci-fi and comedy.
Viki lets you watch select videos as a free user even without signing up for an account. You can enjoy HD-quality, ad-free videos and gain access to standard shows and movies (including Viki exclusives and originals) by subscribing to the Viki Pass plan for only $4.99 (approximately ₱250) per month. Viki Pass comes with a 7-day free trial.
What About Free Movie Sites Like KissAsian?
Free movie sites like KissAsian let you watch Korean drama shows without spending a single peso, but are they worth it?
The short and quick answer is no. Aside from the fact that most free movie sites are illegal due to pirated content, they may also harbor some really nasty stuff such as viruses and malware. These viruses have the potential to infect your computer and do serious damage to your device such as stealing your passwords and corrupting your computer files.
Some free K-drama movie websites are harmless and only run ads to generate income, but many of these sites can infect your computer or smartphone with viruses. You'll never know which sites are harmless and which are not, so it's better to be on the safe side and use only legitimate K-drama websites that are listed in this article.
Enjoy Watching!
We hope that you enjoyed our list of the best K-drama sites where you can watch the hottest Korean drama shows. Why take the risk in visiting shady-looking websites when you can watch your favorite Korean drama shows for free from legal and official sources? You'll not only prevent your computer from being infected by viruses, you'll also help support the movie industry and fight online video piracy.
If you know of any other safe and legal K-drama websites that you would like to be included in this article, do let us know in the comments section and we will consider it.