PUBG Mobile Lite was released last month and is currently available only to residents in the Philippines. But if you're not in the Philippines, you can still play the game using a workaround that I will mention in a minute.
Obviously, you won't be able to install the app from Google Play if you're not in the Philippines. So just download the APK using this link.
Note: I got that link from a Reddit discussion thread so I cannot assure you of its reliability and trustworthiness. I will not be held responsible for anything bad that might happen should you use it. So download at your own risk! Alternatively, you can download the APK from APKPure here. You can also download the APKPure app to help you install the xapk file easily.
After downloading the APK file, you need to download and extract the OBB file and copy it to the Android OBB folder in order to make the game run.
Since PUBG Mobile Lite is currently available only in the Philippines, you need to use a VPN app such as Express VPN and set the location to Philippines. To play the game, you need to connect to a DNS server.
Philippines DNS Server for PUBG Mobile Lite
Using a DNS app such as DNS Changer, set the DNS to any of the following:
124.6.169.181
124.6.188.93
124.6.190.20
Be sure to enter only one DNS into both fields (DNS 1 and DNS 2) as shown in the screenshot below.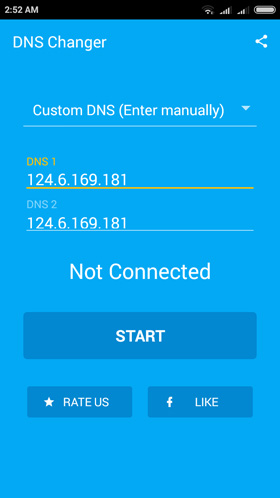 That's it. Enjoy playing PUBG Mobile Lite! If you have any suggestions or clarifications, just comment below and I'll try my best to answer.