Most of us remember our mobile phone numbers or save them to our phonebook. But what if you don't know or if you can't remember your SIM card number? Fortunately, there are several methods to help you find or check your SIM card number for the leading mobile networks like Globe and Smart.
It can be quite annoying to forget your mobile number especially if you're about to reload it or give it to a friend. We're often prone to memory lapses so most of us just save our numbers in our phonebook for quick and easy access. It's a good idea to save or list them down considering that mobile numbers in the Philippines are 11 digits long, which makes them quite difficult to remember.
So if you can't seem to remember or locate your mobile phone number, don't panic! We'll teach you how to check your SIM card number no matter what device you have and even with zero load balance.
Open Settings on Android
Probably the easiest way to know your SIM card number with any network is to open Settings and then going to About phone > Status > My phone number.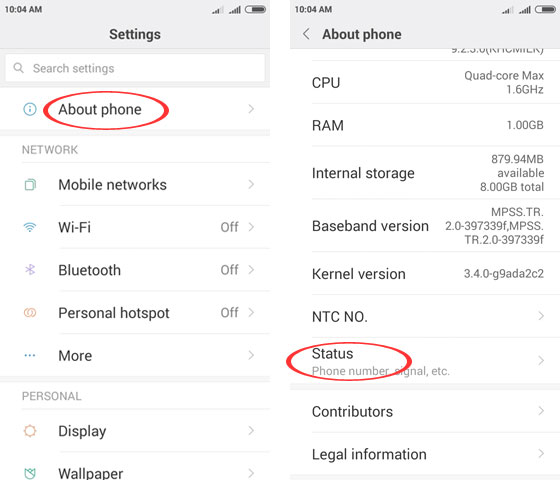 Take note that all Android phones are not the same. The steps may also vary depending on your smartphone. Using my other phone, I was able to determine my mobile number by going to Settings > About phone > Status > SIM status > My phone number.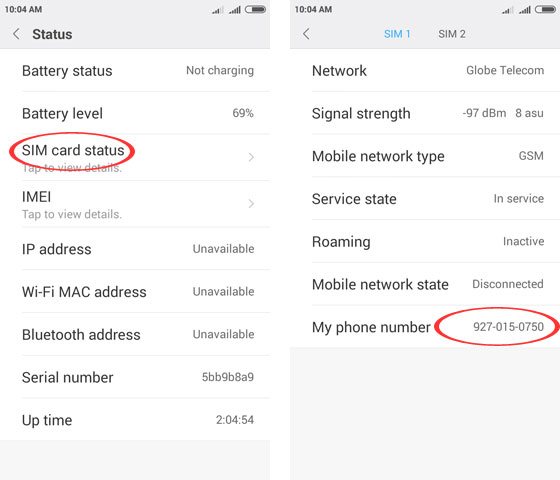 Sometimes, this method will not reveal your mobile number and will show "Unknown" instead. In that case, move on to the next methods.
Open Settings on iOS or iPhone
On your iPhone or iOS device, just open Settings and it will immediately show your SIM card number under My Number.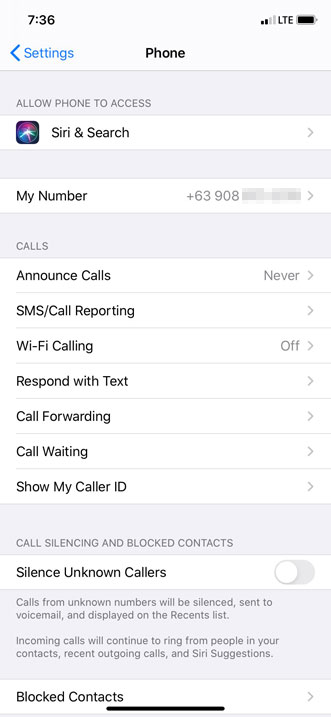 Check Your SIM Card
Some SIM cards, especially those from Globe and TM, have their mobile numbers printed at the back. You might have to take the SIM card out of the phone and read the numbers located on the plastic side of the card. The numbers are very small but you can still figure them out if you have a strong eyesight.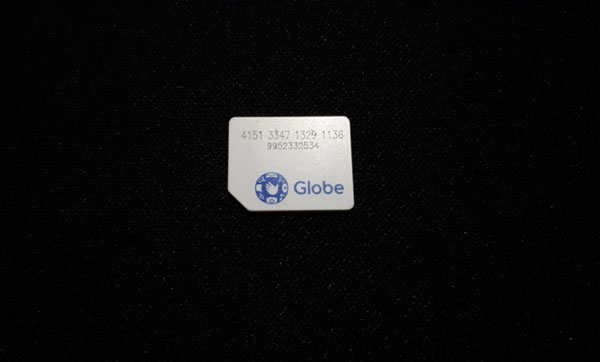 For Smart SIM cards, the mobile number is often printed on the plastic card containing your SIM.
So the next time you buy a new SIM, don't throw away the package as it might contain your mobile number.
Dial *121# (For Smart Only)
This is a quick trick if you're a Smart or TNT subscriber. Just dial *121# and select Balance/Services and then Check Balance. It will then show your Smart mobile number and your available load balance.
Text Another Number
This method only works if you have available load balance. Simply text another number that you own to determine your SIM card number. You can also send a message to a friend asking him or her to text back your number to you.
If you don't have prepaid load credits, you can borrow load and pay it back in the future.
Install a Mobile App
There are mobile apps that allow you to find your SIM card number. On Google Play or the App Store, just search "SIM card number viewer" and it will show apps that can help you know your mobile phone number.
Here are some recommended apps to find your SIM card number:
Contact Customer Service
If nothing works for you, you may call your telco's customer service hotline to ask about your mobile number. These are the toll-free customer service hotline numbers for the different mobile networks:
Globe – dial 211 or (02) 730-1010
Smart and TNT – dial *888 or (02) 8 888-1111
Touch Mobile (TM) – call 808
Sun Cellular – call 776 or (02) 395 8000
Conclusion
Don't worry if you lost or forgot your mobile number. By following these easy steps, you will be able to find your SIM card number no matter what device or mobile network you have. Don't forget to save your mobile number in your phonebook so you won't lose it in the future.
If you know any other method or technique on how to find your mobile number, don't hesitate to comment below.