More and more Filipinos have started to shop online instead of going to their favorite malls. People have started to realize that online shopping is easier, more convenient, and sometimes cheaper than traditional "brick and mortar" stores. One of the more popular online shopping destinations in the Philippines is Shopee, and in this article, we'll teach you how to top up your ShopeePay account using the GCash wallet so that you can start shopping right away.
ShopeePay is Shopee's electronic wallet wherein you can pay for your purchases, buy load, pay your bills or withdraw cash. In short, it's an e-wallet that holds money for transactions within the Shopee platform. Shopee has several payment options like credit/debit card, cash on delivery and online banking, but Shopee is encouraging its customers to use ShopeePay. When you use ShopeePay, you can avail of free shipping vouchers, cashback vouchers and other perks exclusive to ShopeePay users.
In order to use ShopeePay, you must first top it up via payment center, e-wallet, online banking or over-the-counter banking. You can use GCash to top up your ShopeePay wallet. You'll realize how easy it is to transfer money from GCash to ShopeePay with just a few taps on your smartphone.
How to Transfer Money From GCash to ShopeePay
Before you transfer money from GCash to ShopeePay, make sure that you have a verified GCash account and that you have enough balance to top up the amount you want. Read this article to learn how to sign up and verify your GCash account.
First, open the Shopee app. Click the ShopeePay icon and then "Go to Wallet." You can also go there by clicking the "Me" tab and clicking "ShopeePay."
On the ShopeePay area, click "Top Up."
Enter the top up value which is the amount you want to transfer to ShopeePay. You can choose from the listed denominations or you can enter the exact amount. The minimum amount you can transfer from GCash to ShopeePay is ₱50. At the moment, transfers are free.
Next, click "Payment." A list of payment methods will be shown. Click "Payment Center / e-Wallet" and select "GCash." Tap "Confirm."
Click "Pay Now."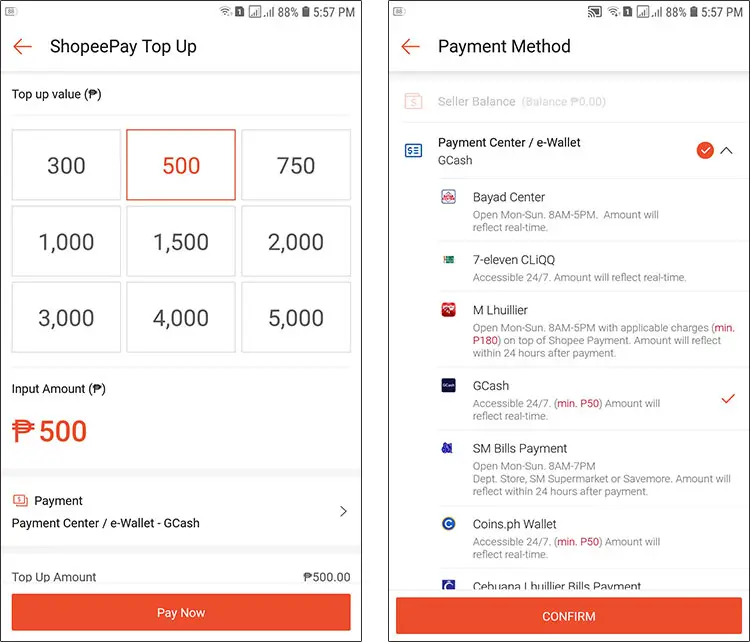 Enter and confirm your email address. Tap "Pay."
Provide your GCash mobile number and then click "Next."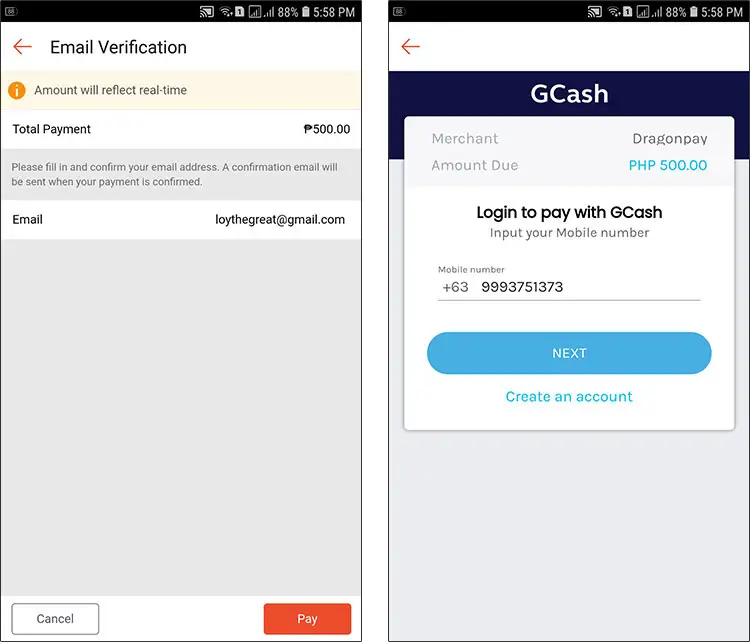 An authentication code will be sent to your GCash mobile number. Enter the authentication code and click "Submit Code."
Now, enter your 4-digit GCash MPIN. Tap "Next."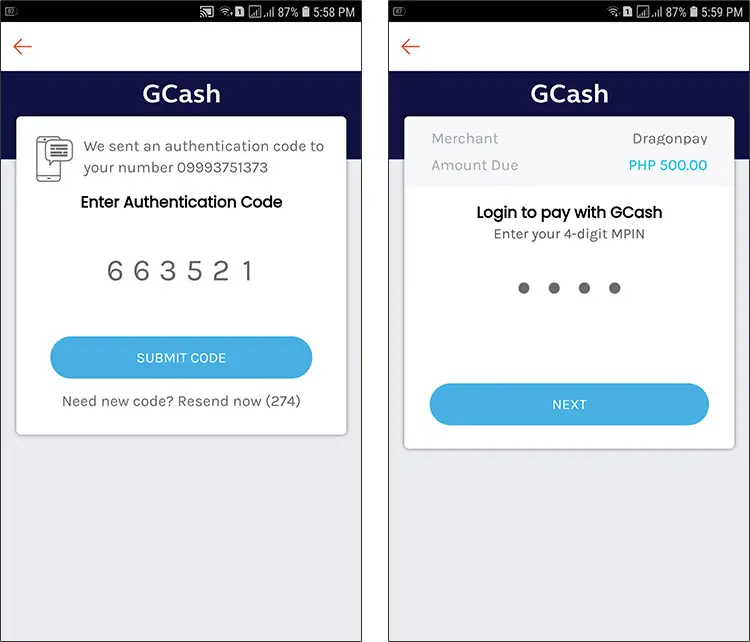 The amount due and your GCash balance will be shown. Tap "Confirm and Pay" to go ahead with the transfer.
Wait for a few seconds as Dragonpay processes your payment. Do not close the app or click the back button.
Congratulations! Your GCash to ShopeePay transfer is successful. You will receive a text message and an email confirming your payment.
You can now start paying for your Shopee purchases, pay your bills or buy prepaid load using ShopeePay.
To use ShopeePay for purchases, just select "ShopeePay" as the payment method and enter your ShopeePay PIN when prompted. If payment is successful, the amount will be deducted from your ShopeePay balance.
Easy, isn't it? Make it a habit to use ShopeePay every time you buy something from Shopee. Not only it is a convenient way to pay, it also gives you several exciting benefits like free shipping, cashback and discount vouchers which are not available with other payment methods.