Hospitalization or any medical emergency can be quite a stressful situation for anyone. Aside from worrying about the health and physical welfare of your loved one, medical bills and hospitalization expenses also tend to pile up, putting a strain on your finances. As a PhilHealth member, however, you can claim medical and hospitalization benefits that can help alleviate your situation, and to claim those benefits you will need to submit your PhilHealth MDR or member data record.
In this article, we'll teach you how to get your PhilHealth MDR online as well as how to update it if there's a discrepancy or error in your membership information.
What is the PhilHealth MDR?
The PhilHealth Member Data Record (MDR), as the name suggests, is a document that details your membership data or information. It contains basic information about your PhilHealth membership, such as your full name, address, PhilHealth Identification Number (PIN), employer (if employed), and declared dependents. The PhilHealth MDR proves that you are a bonafide member of the Philippine Health Insurance Corporation (PhilHealth) and that you are eligible for benefits.
Without a PhilHealth MDR, your application for PhilHealth benefits may be denied or there might be delays in the processing of benefits. That is why an MDR is so important for claiming medical and hospitalization benefits from PhilHealth.
If the hospital or clinic has an Health Care Institution (HCI) Portal, you don't need to provide a copy of your MDR. Just provide your PhilHealth Identification Number and they will look up your PhilHealth records and process your benefits.
Like many government transactions nowadays, you can request your PhilHealth MDR online. This way, you don't have to go to the PhilHealth office because you can easily access your PhilHealth Member Data Record using your computer or smartphone and print it. In this short article, we will guide you through the steps in getting your MDR so that you don't have to go to the PhilHealth office and wait in line.
How to Get Your PhilHealth MDR Online Step-by-Step Guide
First of all, make sure that you already have an online account with the PhilHealth website. If you don't have an account yet, just follow the steps on how to register for an account (follow Steps 1 to 6 only).
Assuming that you already have a PhilHealth online account, just follow these steps:
Step 1: Visit the PhilHealth Member Portal on your web browser.
Step 2: Log in using your PhilHealth Identification Number (PIN) and account password. This was sent to you via email during account registration. If you forgot your password, click "Forgot Password?"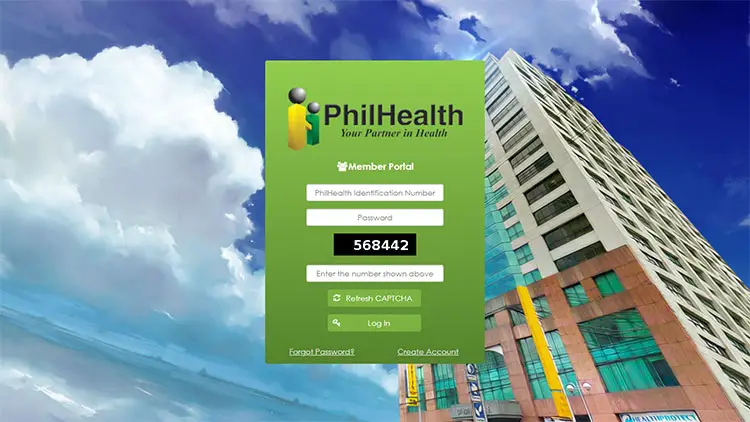 Step 3: Once logged in, you will see your member information. To access your PhilHealth MDR, click the "Print MDR" button as indicated by the red arrow in the screenshot below.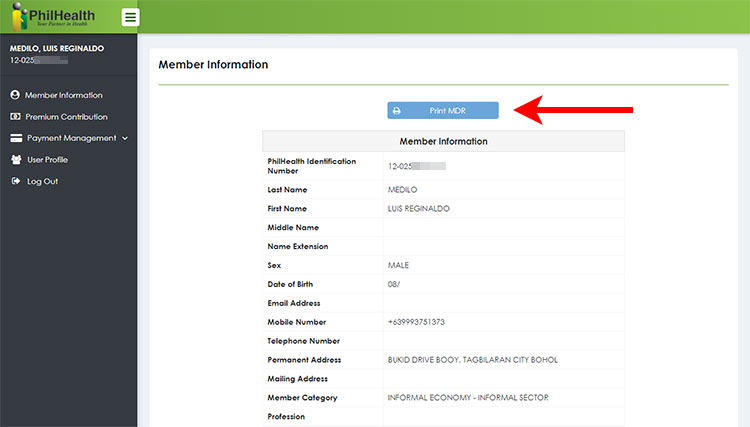 Step 4: Your PhilHealth MDR will be shown as a PDF file. You can save it to your computer or mobile phone by clicking the download icon above the file (refer to the screenshot below for the exact location of the download icon).
You can also print your MDR by clicking the printer icon just next to the download icon.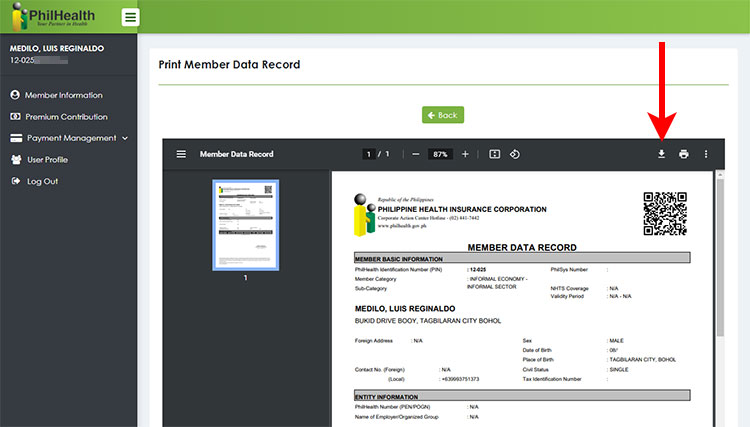 Easy as pie, isn't it? Now what if you want to change or update your PhilHealth MDR?
At the moment, updating your MDR through the PhilHealth website is not yet possible. However, it can be done through email.
How to Update Your PhilHealth MDR
Here are the steps on how to update your PhilHealth Member Data Record:
Download and print the PhilHealth Member Registration Form (PMRF).
Fill out the form completely along with any revisions.
Tick the box on the upper right section of the page that says "For Updating."
Scan the accomplished PMRF and send it

[email protected]

.
Wait for the confirmation email stating that your MDR has been updated. Check the Spam folder as sometimes emails will get sent there.
Other Ways to Get Your Member Data Record
If you don't have a PhilHealth online account, you can request for your PhilHealth MDR form by emailing [email protected]. Here's a sample email that you can use to request for your MDR (replace the personal information with your own):
Dear PhilHealth,
Good day! I would like to request for a copy of my Member Data Record or MDR. The following are my PhilHealth membership information:
Name: Juan dela Cruz
PhilHealth Number: 12-023456789-1
Address: 23 Maria Clara Street, Tondo, Manila
Date of Birth: January 1, 1999
Mobile Number: 09123456789
Attached is a photo of my valid ID for verification. Thank you!
Sincerely,
Juan dela Cruz
Attach a photo or scanned copy of your valid ID and write "Member Data Record Request" as the subject line. Send the email to [email protected] and wait for the acknowledgement and response from PhilHealth.
Final Words
Getting your PhilHealth MDR form has never been this easy, thanks to the Internet. If you're not yet a member of PhilHealth, you can follow our PhilHealth online registration guide to join and become eligible for medical and hospitalization benefits.
If you have any questions or if you need assistance with your PhilHealth membership, just call the 24/7 hotline number (02) 441-7442 or text 09178987442.