You don't have to go to the bank just to pay your BDO credit card bills. With GCash, you can pay your BDO credit card bills directly on your smartphone and in the comfort, safety and convenience of your home.
Paying your credit card bills on or before the due date is important if you want to avoid additional fees such as finance charges and late payment fees. Postponing payments or settling your bills past the due date will accumulate extra interest which might make it more difficult for you to pay off your credit card balance in the future.
That is why it's vital for you, as a credit card holder, to take note of your credit card due dates and to pay your bill before those dates. But the problem is, many of us don't have the time to personally visit the bank just to pay our credit card bills.
Fortunately, most banks and credit card companies now allow you to pay your bills online using your computer or smartphone. You can simply login to your online banking account and settle your credit card bills right there and then. There are also mobile wallet applications, such as GCash, that accept credit card payments on your smartphone.
GCash makes it extremely easy to pay your BDO credit card bills even if you don't have a BDO online banking account. All you need to pay your BDO credit card bill on the GCash app is your credit card number and, of course, enough money in your GCash wallet. There's no need to sign up or login to your online banking account, although it's highly recommended to enroll your credit card so that you can easily view your outstanding balance, statement of account and credit limit.
How to Pay Your BDO Credit Card via GCash
Follow this step-by-step guide to pay your BDO credit card bill using GCash. You can sign up for a free GCash account if you don't have one yet. Check out this article to learn how to open a GCash account and have it verified.
Step 1: Login to the GCash app and tap "Pay Bills" on the home screen.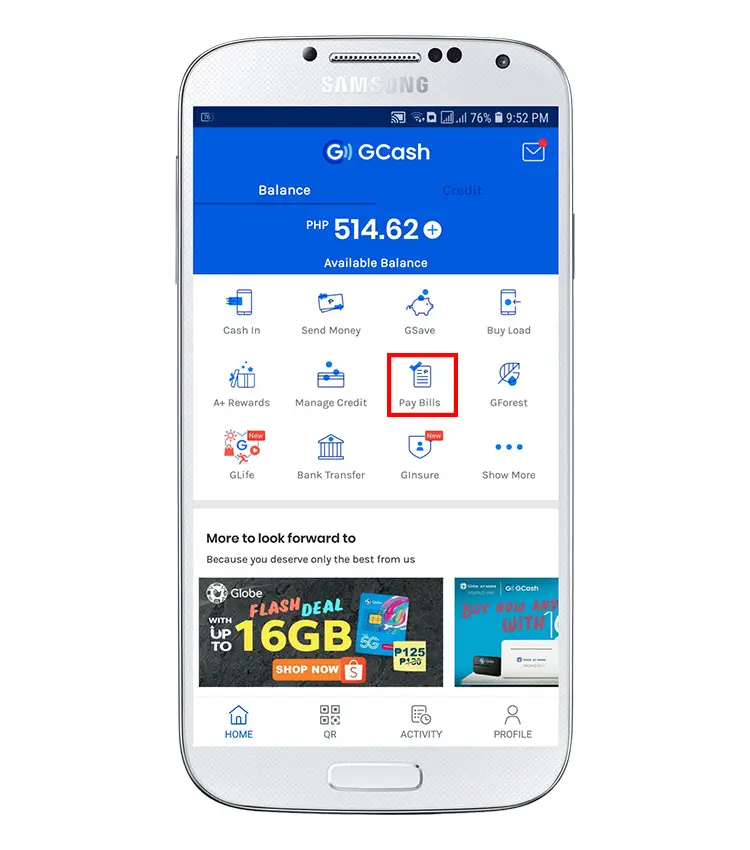 Step 2: Select "Credit Cards" under the biller categories.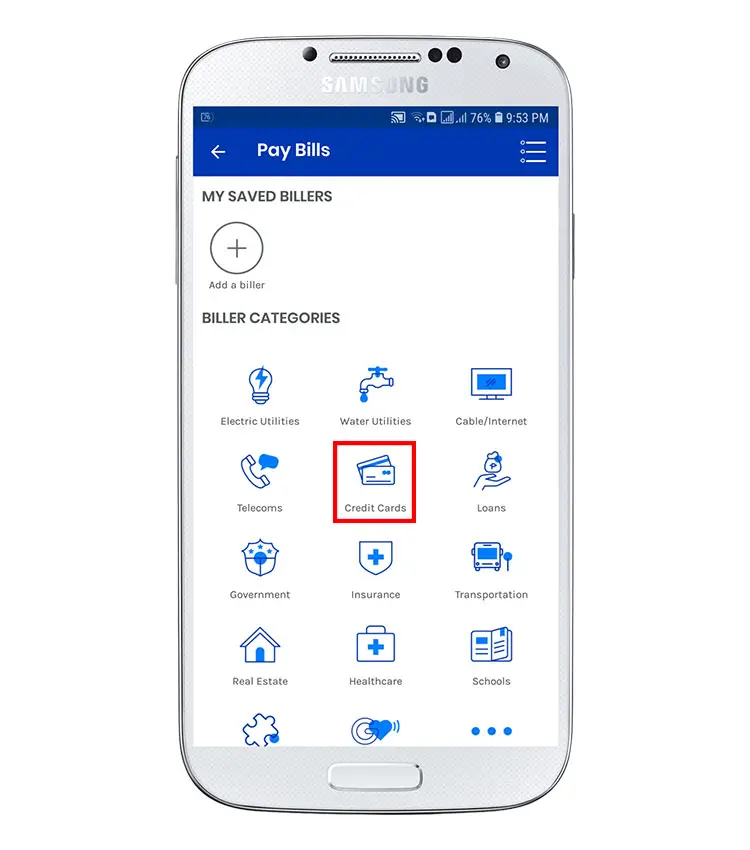 Step 3: Choose your BDO credit card type, either "BDO AMEX" for a BDO American Express card or "BDO MC/VISA" for a BDO MasterCard or Visa card.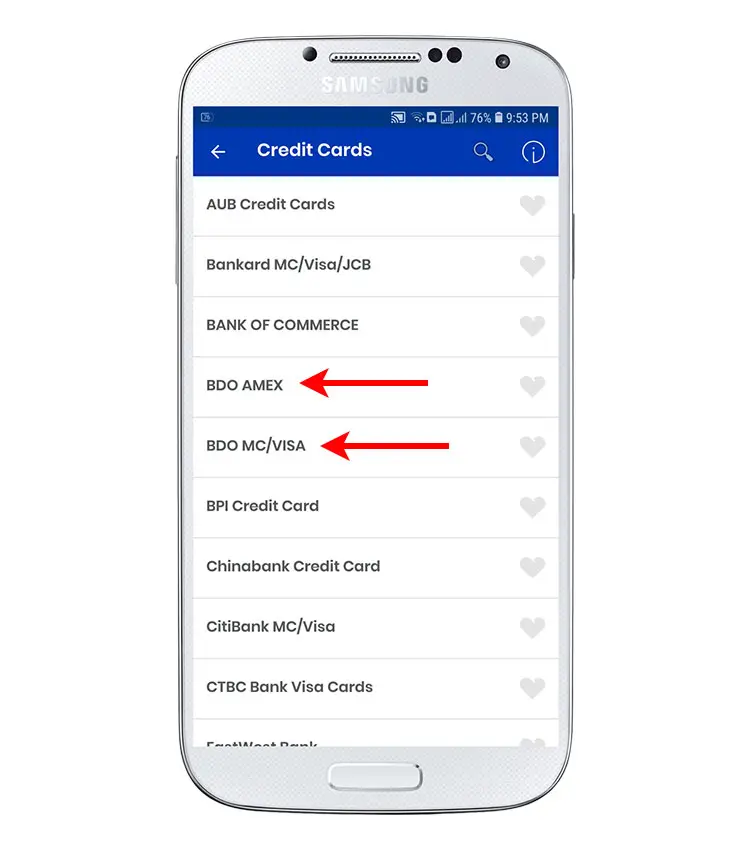 Step 4: Enter the following credit card details:
Credit Card Number – Enter the 16-digit credit card number (not the BDO account number)
Amount – Enter the payment amount without decimals
Email (optional)
Tap "NEXT" to continue.
Step 5: Review your payment details and make sure that your BDO credit card number is correct. Tap "CONFIRM" to proceed with the bills payment.
Step 6: Congratulations! You've successfully paid your BDO credit card bill using GCash. Your payment will be posted to your account within 3 business days.
You will also receive a confirmation of the transaction via SMS and email. Take note of the reference number because you might need it to verify your transaction with BDO.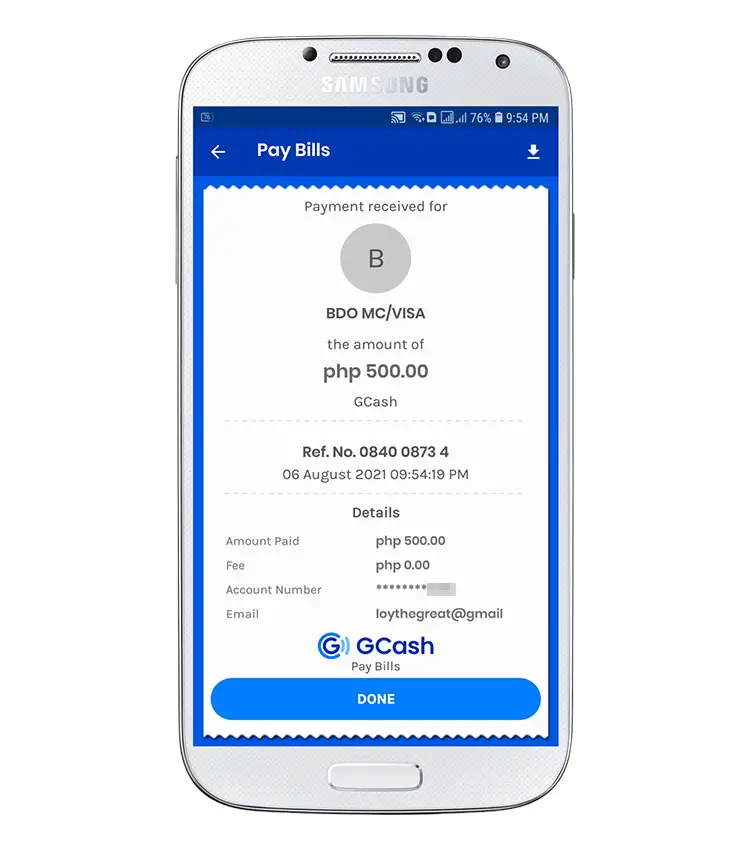 To know if your payment has been posted to your account, just login to BDO online banking via the BDO website or mobile app. If your payment is not yet reflected in your credit card account after a week, you may call the BDO customer service hotline 1800-10-631-8000 or email [email protected].
Aside from GCash, you can also pay your BDO credit card bills directly from your BDO savings account. Read this article to know how to pay your credit card via BDO online banking.
Final Considerations
Paying your credit card bills used to be a lengthy and time-consuming process, but it's no longer the case nowadays, thanks to the Internet. With only your smartphone and the GCash app, you can pay your BDO credit card dues and save yourself the time, effort and energy of going to the bank.
For any issues, concerns and clarifications regarding GCash bills payment, call the toll-free hotline 2882 or email [email protected].