If you're a Grab customer, perhaps you're already using GrabPay to pay your fare, order food and many more. But GrabPay is not only used to pay for services within the Grab app. It can also serve as a mobile wallet that can transfer money to and from banks and other e-wallets. This means that you can transfer money from GrabPay to GCash or vice versa.
GrabPay is Grab's mobile wallet and payment platform that allows you to pay for Grab rides, GrabFood orders and GrabExpress deliveries using the Grab app. You can also use GrabPay to pay for online purchases at websites like Share Treats and Zalora. Some stores like SM and Watsons accept GrabPay, too.
Since GrabPay is a relatively new e-wallet, it's not yet as widely adopted as GCash and PayMaya. I only use GrabPay to pay for my GrabFood orders. Sometimes, I have excess funds in my GrabPay wallet so I just transfer or withdraw the money to my GCash after paying for my order.
If you want to know how to transfer money from GrabPay to GCash, then read on. Make sure that you have a verified and active GrabPay account. GrabPay is free to all Grab users but you must undergo a verification process before you can send or receive money.
How to Send Money From GrabPay to GCash
Open the Grab app and go to GrabPay by clicking "Payment" on the lower tab.
Tap the GrabPay Wallet banner that shows your wallet balance.
You have two options: cash in and transfer. Select "Transfer."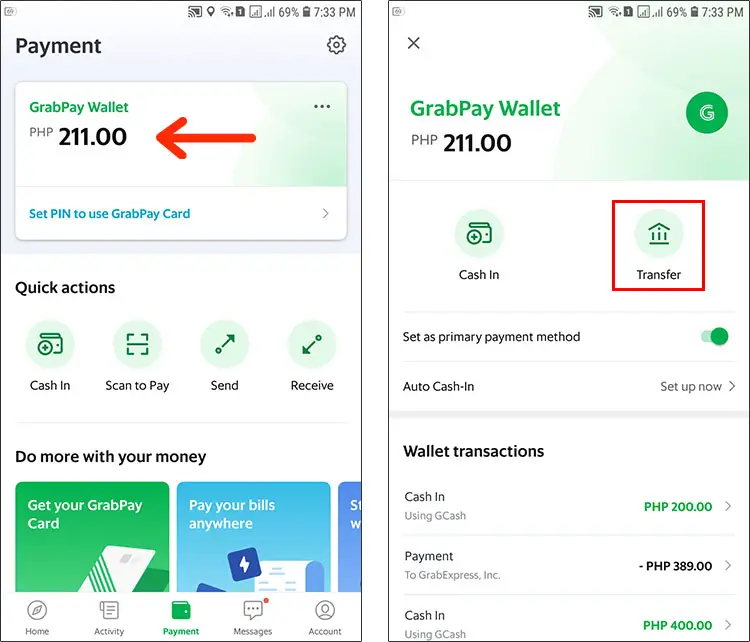 Next, choose "Send to e-wallet."
Enter the amount that you want to send. It should not exceed your transferable balance.
Tap "New E-wallet."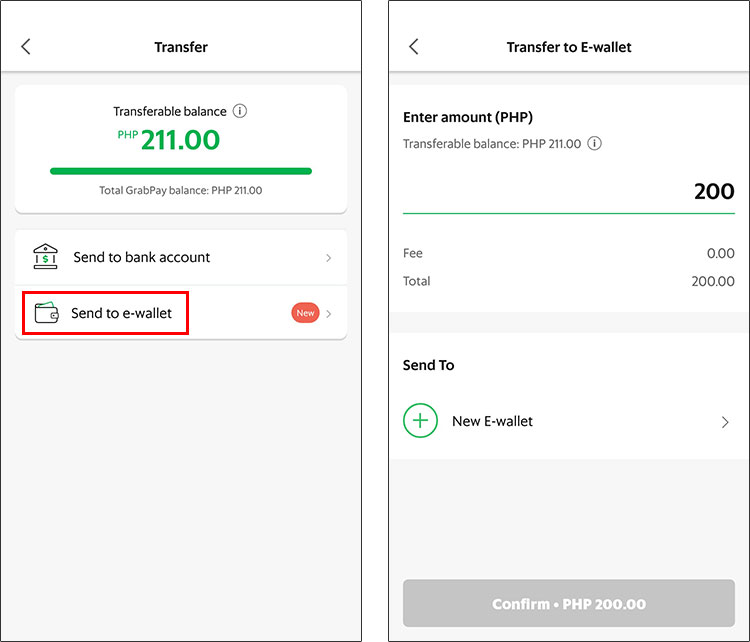 Under "E-wallet," tap "Select an e-wallet."
You will be shown a list of supported e-wallets. Select GCash.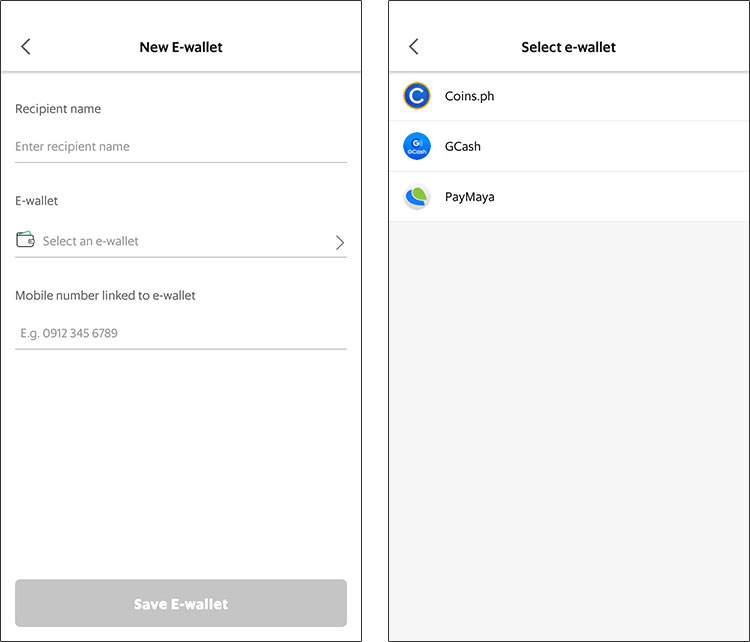 Enter the recipient's name and their GCash mobile number. Tap "Save E-wallet."
Review your payment details. Click the "Confirm" button to proceed.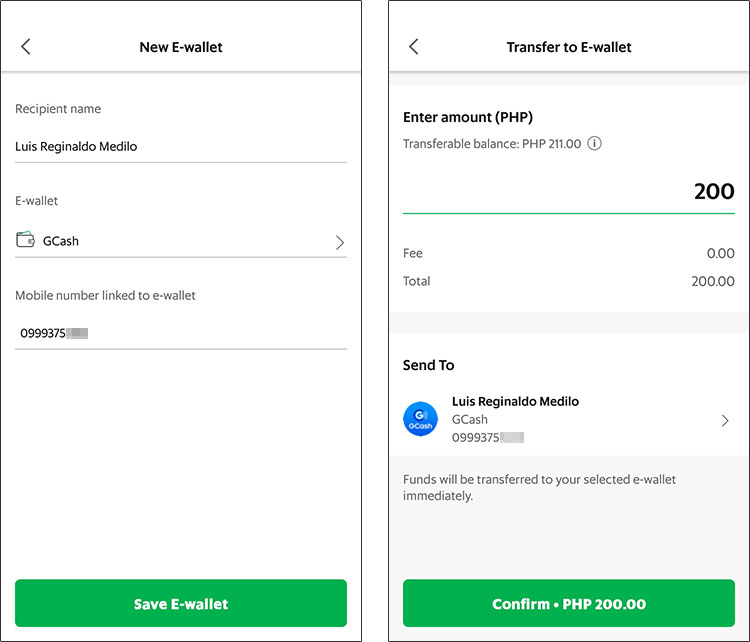 Enter your Grab PIN when prompted.
Congratulations! Your GrabPay to GCash transfer is successful. You will receive a text message from GCash confirming your successful transaction.
Be sure to confirm that the money is already credited to the recipient's GCash account. GrabPay to GCash transfers are usually instant. If you or recipient haven't received the money after one hour, contact Grab customer support by going to Account > Help Centre.
Your recipient's e-wallet details are already saved to GrabPay, so you don't need to enter them to send money again. If you want to transfer money to another recipient, just tap "New E-wallet" in the "Choose a E-Wallet" screen, and provide your recipient's details.
Conclusion
As you can see, sending money from GrabPay to GCash is fast and easy. Fund transfers are instant so you don't have to wait for the money to arrive to your GCash account. Best of all, it's free.
Don't forget to share this article with your friends who want to learn how to transfer money from their GrabPay account to their GCash wallet.